"FAMILY LIVING, NATURE INVITING"
NEW MODERN LUXURY HOUSE DESIGNS TO BE RELEASED SOON FOR ESTATE LOTS BACKING ONTO PROTECTED LAND WITH SELECTED HOMES WITH WALK-OUT BASEMENTS.
MCGRIMMON DEVELOPMENTS, FORMALLY KNOWN AS M.WILSON HOME DEVELOPMENTS LTD, IS LOCATED WITHIN THE TOWN OF RENFREW. EASY ACCESS AND WALKING DISTANCE TO ALL YOUR AMENITIES AND TO NATURE. ENJOY ESTATE LOTS THAT BACK ONTO A TREELINE WITH NO REAR NEIGHBOURS. PRE-SOLD HOMES ARE NOW AVAILABLE FOR PHASE 5 AND MAYHEW STREET. CONTACT OUR OFFICE TODAY TO RESERVE YOUR LOT.
A LIMITED AMOUNT OF SINGLE DETACHED HOMES ARE LEFT WITHIN PHASE 4. RESERVE YOUR NAME FOR THE NEXT RELEASE FOR ESTATE LOTS IN THE HUNTER GATE PHASE 5 OF HOMES & TOWNHOMES. ENJOY ENDLESS NATURE ON YOUR BACK DECK.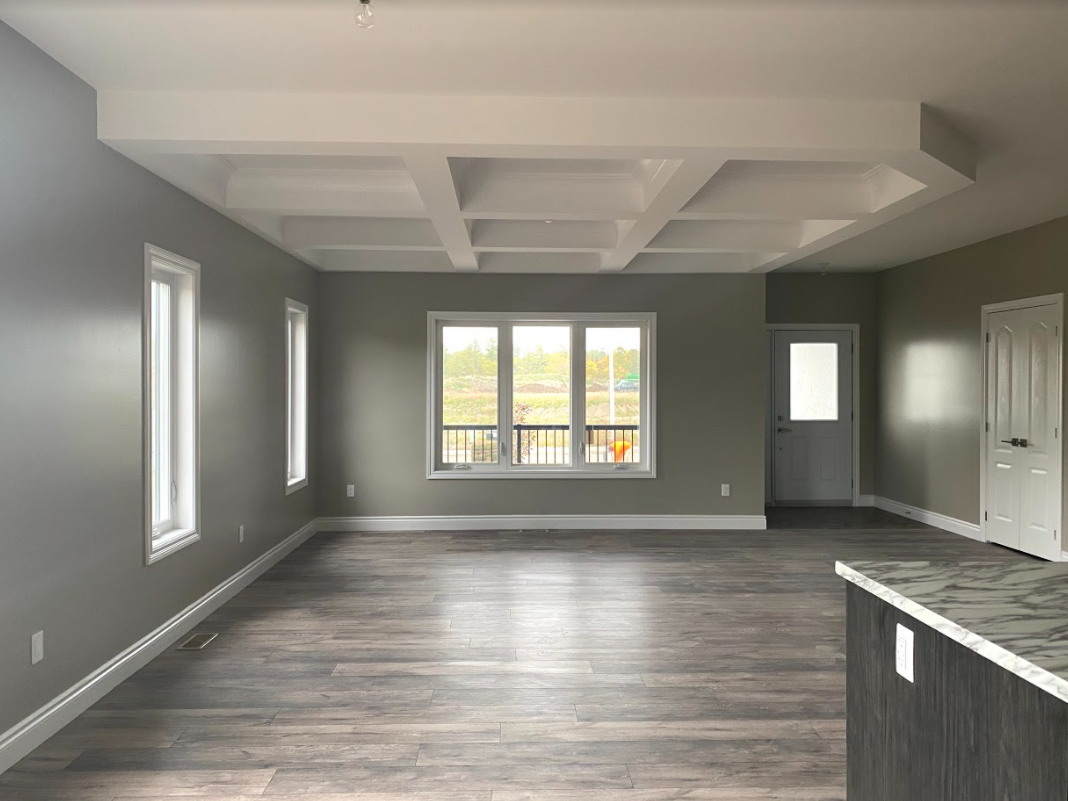 ADVANTAGES TO MCGRIMMON DEVELOPMENTS
LUXURY HOMES ON A COST EFFECTIVE BUDGET
IN HOUSE DESIGN CENTER WITH MULTIPLE STANDARD SELECTIONS TO CHOOSE FROM
CUSTOM HOME BUILDER THROUGHOUT THE SUBDIVISION
FAMILY INVITING, RETIREMENT FRIENDLY
EASY ACCESS TO NATURE AND WALKING TRAILS
ALL YOUR AMENTIES AND LOCAL STORES WITHIN WALKING DISTANCE
ONLY 45 MINUTES FROM THE CITY OF OTTAWA
PHASE 5 HOMES TO BE RELEASED IN SUMMER OF 2021
CONTACT US TODAY
MCGRIMMON DEVELOPMENTS, DESIGN CENTRE
555 Hall Street East
Renfrew, Ontario
K7V 4M7
vicki@mcgrimmonholdings.ca
Work Phone: 613-433-5879 Ext. 302
Cell: 613-433-0097
PRESIDENT, MCGRIMMON HOLDINGS
Derek McGrimmon, President
derek@mcgrimmonholdings.ca
Work Phone: 613-433-5879